A visitor arrived in Havre de Grace and stayed at Currier House. She was on her way to be interviewed in NYC for the Charlie Rose Show. She was beautiful and gracious.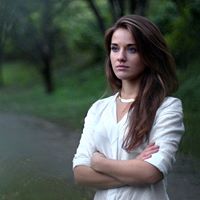 We'd like to share the excerpt of her interview with Charlie Rose – click here.
Yulia loved Havre de Grace and told Miss Jane that much of Havre de Grace reminded her of home.
It is wonderfully unique visitors such as Yulia that make running a B&B a truly wonderful experience. We hope that Yulia returns. More importantly, we wish her safety in her travels and at home.
Currier House is also so very pleased to share the excerpt from the Charlie Rose show. We encourage you to visit his website for other great interviews.
I completed a little research and got the name Ben Moses from Miss Jane. He and a photographer were with Yulia during their stay. Here's a link for more information on Ben and Appleseed Entertainment. Thank you, Ben, for bringing Yulia's – as well as others – stories of their hopes and struggles for democracies.